Have to say I'm really enjoying TW:W2 a lot.
Probably too many hours lost already... the new expansion is absolutely fantastic too. Finally a faction where I don't have to worry about the cost of a unit and I'm not annoyed by my armies starving or some other annoying mechanic. The tomb kings are a fun faction to play.
A tonne of close battles, some too close: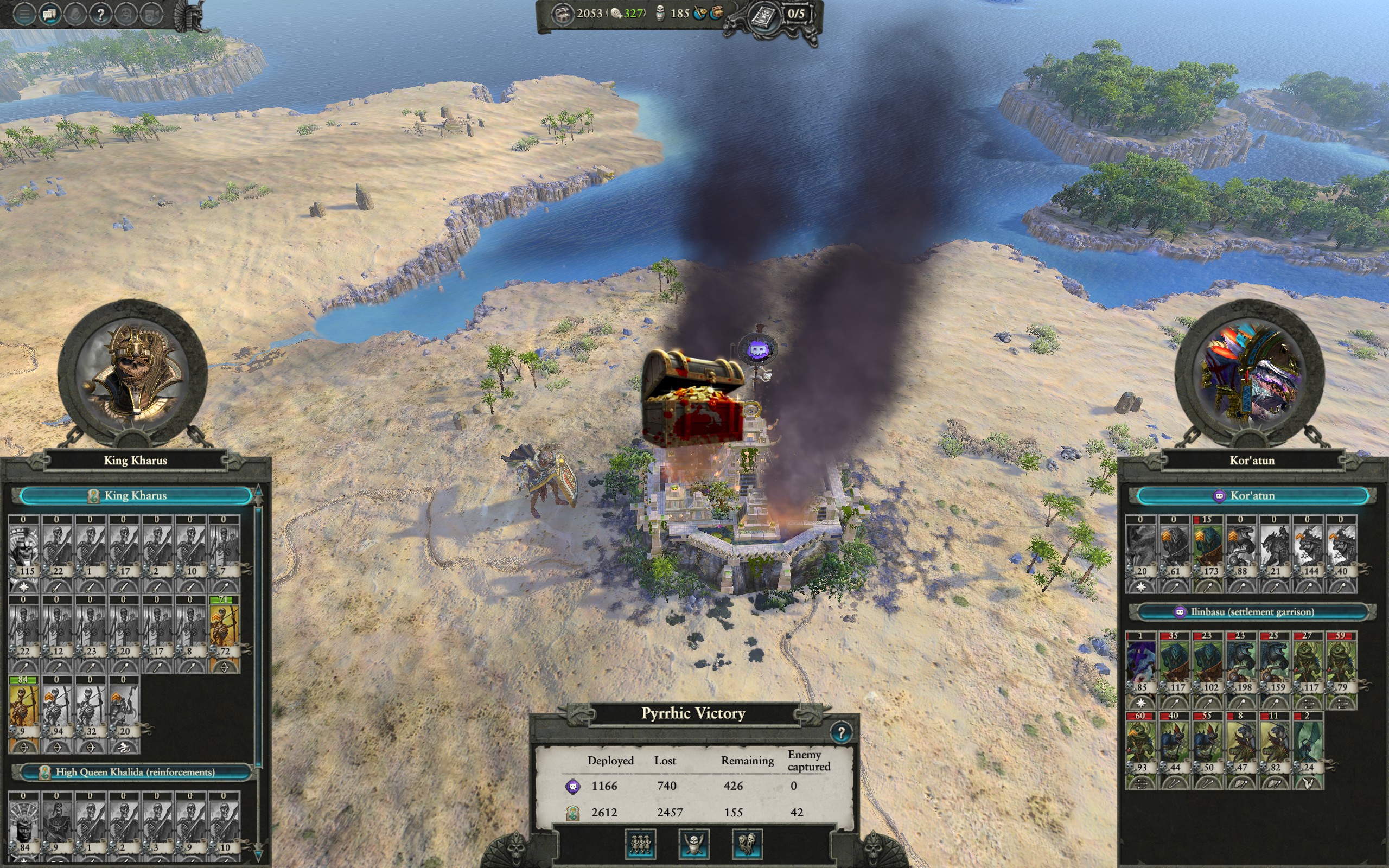 Got royally smashed by them but still managed a win, now if ever there was a pointless win... there it is.